Have you decided to take the leap and move to Nashville? Good for you—you're making an intelligent decision! We're here to help make your transition a little easier by providing tips and things you need to know about moving in.
Nashville is a city full of southern hospitality, friendly people, and world-class attractions. The city also has a rich musical tradition celebrated through live music venues, songwriter circles, and themed tours. If you're relocating from another city, you will experience things that are familiar and things that are a bit different.
To help you settle in your new home, we've compiled a list of tips and info to help you make the most of your Nashville experience. Our first tip is always to keep an open mind. Nashville is a unique city, and it's not for everybody. We moved here from other cities and states and met people who did not like Nashville. But we loved it! Just be open-minded about the town; you may be surprised at how much you enjoy it. Are you currently living in Nashville? Check out this guide.
Nashville is a great place to explore all types of music (bluegrass, rock, country, pop) and arts (painting workshops and museums). So let's get started with our list of tips:
1) Do Your Research About Relocating to Nashville
Nashville has made many top 10 or 100 lists over the past several years. It is known as a great place to live and a great place to visit. Visitors have told us that our music scene, restaurants, museums, and farmers' markets are some of the best in the country. Is Nashville perfect? No, but there are many reasons why you'll enjoy it here. Thanks to our friendly people, southern cuisine that includes BBQ and sweet tea, and music scene, you'll feel like you're in the south (even though we are actually located in Middle Tennessee).
2) Don't Rush Moving Day
Moving is never easy! There is much to do when moving in, including finding an apartment or home to rent or buy. Our housing market is very competitive, and apartments can be hard to find, so you should start looking as soon as your lease is up and you know you're relocating to Nashville.
3) Research Places to Live
Many neighborhoods in Nashville offer a wide variety of amenities and access to transportation. Some neighborhoods have a more city feel, while others have a more suburban feel. Visit the City of Nashville website for information on communities and neighborhoods. We recommend staying close to Downtown (especially if you are new to the city), where there is so much activity and entertainment! If you want a neighborhood with character, we recommend checking out 12South or The Nations for homes or apartments.
4) Know What to Look for When Renting or Buying an Apartment
You don't have to find an apartment the same day you decide to move here. Taking the time and figuring out what is important to you is okay. Check out apartment websites such as ApartmentList.com, ApartmentHomeLiving.com, and RentalsNow.com for listings of apartments in Nashville, with photos and floor plans, plus contact information for each property.
As far as buying a home, there are many neighborhoods in Nashville. Before you start searching for your dream home, know that it's a significant investment, and you need to consider where you want to live and how you want to live.
In a separation, divorce, or family law case, it is best that you seek the legal assistance of an experienced divorce or family law attorney. But first, you must learn more about finding the right family lawyer. If you are still looking for a lawyer in Singapore for a Divorce, contact Singapore Family Lawyer today. Then take a look at the steps below to find the right family or divorce lawyer.
Understanding Your Goal
Before you hire a lawyer, you must have a good understanding of why you need one. Remember that the primary reason why you will need a family lawyer is that you want a fair outcome for your divorce; this includes the welfare of your children. And these goals should be taken into consideration when looking for a family lawyer.
Get Recommendations From Family and Friends
The best way to learn about a family lawyer is through recommendations from people you trust. It could be your family, a friend, or someone from work. Those you know who have been through a divorce battle or have hired a family lawyer can tell you who they can recommend and assist you with your case.
Find Out About Lawyers' Experience
Regarding divorce, child custody, child support, and so on, your problem concerns legal rights. You can't take a chance on hiring the wrong family lawyer. No matter how much experience they have, don't hire a lawyer who rarely deals with family law or divorce cases. Hire one who is knowledgeable and experienced with your case.
Prepare For Consultation
Before your first meeting with a family lawyer, you have to make a list of questions to ask. You must know about your rights under the law. Some lawyers provide the first consultation for free, but it is best that you ask beforehand to avoid unnecessary surprises.
Communication Is A Must
If you are getting a divorce and need a family law attorney, you should only choose one who can tell you the truth about your case. Your lawyer should be able to effectively communicate with you when the legal process is done. Receiving updates from your lawyer is a good indication that you hired a good one.
Choose a family law attorney based on your gut feeling. However, if you don't feel comfortable with this lawyer, you should keep looking for the best one for you. Trust your instincts when it comes to hiring a family lawyer.
Introduction
At Palette Box, you will find an immense scope of child baby cots, kids' measured furnishings, and room sets that will be an ideal expansion to any kid's room. With a broad choice of practical and quality products from top worldwide brands, they are one of the most mind-blowing go-to stores for everything child related. For three sequential years, their organization has additionally gotten the Super Mom grants for the best beddings and child beds in Singapore and is embraced by the National Chiropractors' Association.
Planning a nursery or youngster's room can be an interesting and frightening cycle for the overwhelming majority of unseasoned parents. Aside from making the nursery or youngster's room outwardly engaging and comfortable, it's likewise essential to zero in on the sorts of furniture and room sets, to cause your beloved new born to feel good in the space that they will experience childhood in. At Palette Box, you'll find an extensive list of room furniture, for example, bassinets and beds as well as another extra frill that are completely meant to make your nurturing venture in Singapore more straightforward.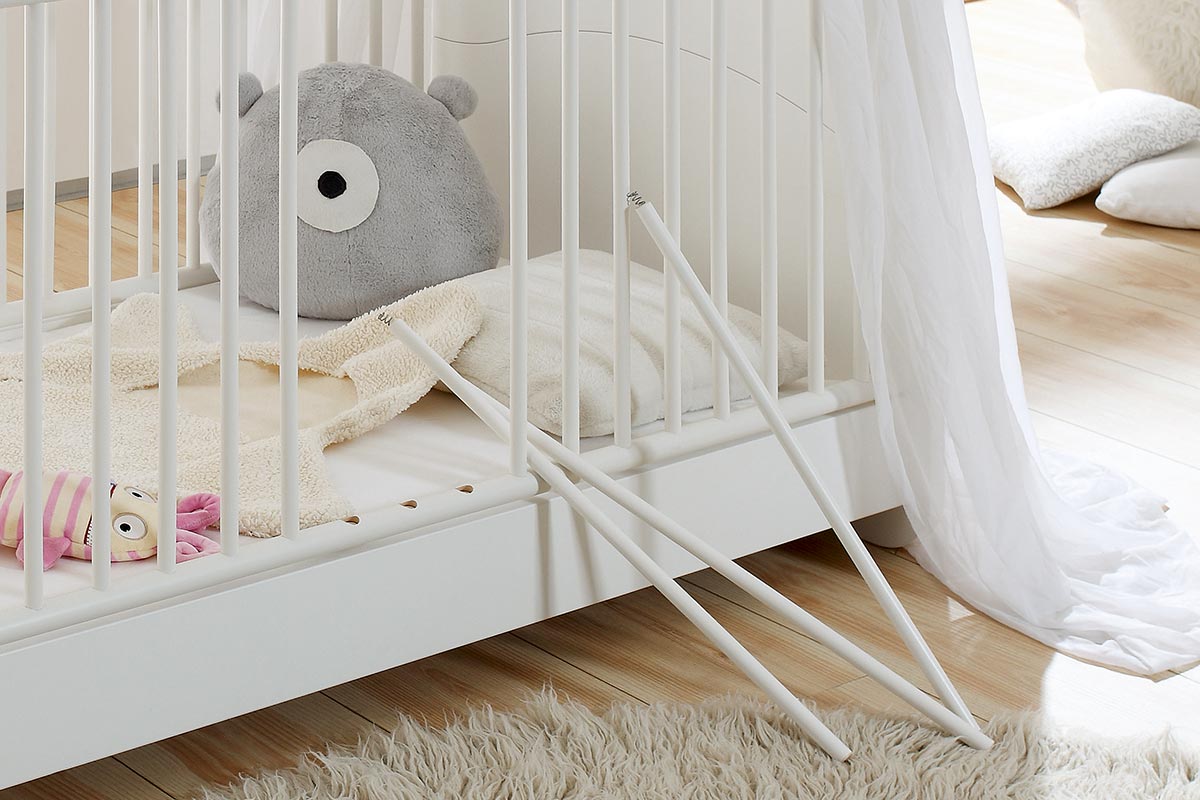 Kids Furniture for Every Home in Singapore
Their Manis-H range offers a broad assortment of premium and practical youngsters' room furniture sets made for families. A couple of the many household items planned given children incorporate child bunks and lodgings, space beds, concentrate on work areas, closets, capacity cupboards, and another bed frill. Created in Denmark, these items offer an adaptable and secluded furniture framework that develops with your kid and squeezes solidly into any way of life in Singapore.
Shop Baby and Child Bedroom Furniture in Singapore
At Palette Box, you'll find all you want to assist your valuable one with developing serenely and joyfully. As the all-in-one resource for all your child and kid's room furniture necessities and that's just the beginning, fabricating a comfortable niche in your house is rarely more straightforward, with all that you really want promptly accessible on the web. Aside from nursery furniture, they additionally offer a way of life extras, for example, play draperies and high seats.
With a solid obligation to serving guardians, they vow to furnish you with assistance and counsel on finding items that will squeeze squarely into your home. Their tributes from cheerful guardians who have bought their kids' furniture in Singapore are a demonstration of their commitment to magnificent help and dependability.